Nigel Benson is a knowledgable and respected dealer, published author and collector, who set up his dealership as 20th Century Glass in June 1986, having been a collector of glass for some eleven years before. Details of publications and articles he has been involved in writing or consulting on can also be found using the menu bar on the left.

In addition to acting as glass specialist to a terrestially based internet auction house, working as 20th Century Glass, Nigel Benson also provides consultancy for publications as well as articles and ideas for many leading antique magazines. He also gives lectures on many aspects of collecting glass, mainly connected with his passion, British glass but also on continental and Scandinavian glass mainly from the post war era.


The website has currently been designed as an information site to both help and stimulate visitors as well as to act as a shop window for our business of buying and selling quality glass. If you collect, or are interested in, any of the manufacturers or designers shown, or mentioned, on these pages please do not hestitate to get in touch with us - see the underlined 'email' buttons located at the bottom of every page or below the illustration blocks on the right, thanks.

For more about Nigel, his beginnings as a collector and dealer and his thoughts on collecting, please see

Nigel Benson exhibits his glass , under the name 20th Century Glass, at all the major glass fairs held in the UK and deals directly with both private collectors and many museums.
We are always pleased to purchase items, or collections, but regret we cannot give valuations or opinions over the internet.
************UPDATE************


BROADFIELD HOUSE GLASS MUSEUM

Recent news indicates that there have been positive moves by Dudley Borough Council to work with the BGF to form a Trust to run the proposed new glass museum on the White House site (opposite The Red House). Much of the detail is still, understandably, not available, however poroposed plans for the site have now been published and can be seen through the local press.


There is an ad hoc newsletter, called Glass Cuts, written by one of the Trustees, Graham Fisher, that is available through the BGF. If you wish to receive it please contact the BGF by copying and pasting their email address -bgf@britishglassfoundation.org.uk.

Many thanks for your interest and for continued support for this very important project for the world of glass, and, for the locality in which it is housed.

Kind wishes, Nigel
************UPDATE************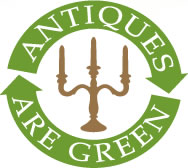 ©
Copyright
Copyright © of this site and all material

contained in it belongs to
Nigel Benson, 20th Century Glass
For permission to use any material please

NOTE: Nigel Benson established 20th Century Glass in 1986 and has no connection with any other internet based company using the same name.


Examples of the sort of stock for sale by Nigel Benson. We hold far more stock than shown. If you are looking for anything specific under British, Continental, or Scandinavian glass, please
email